When businesses first decide to adopt Fiori, they usually start by trying one of the existing apps in the Fiori Library (quite often modifying it to fit their needs). While this approach provides quick progress, it often delivers only an incremental improvement over the old process using SAP GUI.
Companies that achieve a dramatic improvement in efficiency take the time to step back and look at the entire business process. They examine every step and external system they use to determine if and how they contribute to the overall goal. The result is usually a custom Fiori solution that streamlines the entire process by combining (and quite often eliminating) various steps or external inputs while enforcing the appropriate checks, approvals, compliance tracking, analytics and reporting infrastructure.
To better illustrate this approach, here are highlights from some end-to-end Fiori solutions in the area of Human Resources: Employee Onboarding. Onboarding applications can cover the entire onboarding process, from capturing employee data to creating/updating employee records in SAP. Many businesses use an external HR system for some of their hires and the Fiori application can be designed to allow manual data entry as well as receiving employee data directly from the external system (thus eliminating re-entry).
In addition, onboarding applications can also serve as employee Self-Serve, enabling employees to fill-in or update their own information thus reducing the load on HR personnel even further.
Onboarding processes often include checklists that ensure that onboarding tasks are properly completed. To help with that, onboarding applications can incorporate a dynamic checklist that require only the steps that are needed for a particular position. Related to the checklists there is functionality to track and set reminders to ensure the checklist is completed in a timely manner and complies with all the company and government policies and regulations.
Collaboration between multiple departments, is often at the center of the onboarding process where each department needs to complete their own part. Onboarding applications can automatically create a workflow and approval path based on the position and the department that is being onboarded as well as invite the appropriate approvers to complete their relevant sections.
Finally, because Fiori is a web-based technology, is can be easily integrated with external systems. A good example is electronically sending the required employee data to IT to create proper company accounts (email, VPN etc.)
A well-thought out onboarding will enable your organization to hire and have employees productive much faster than the competition, while reducing costs and resources required.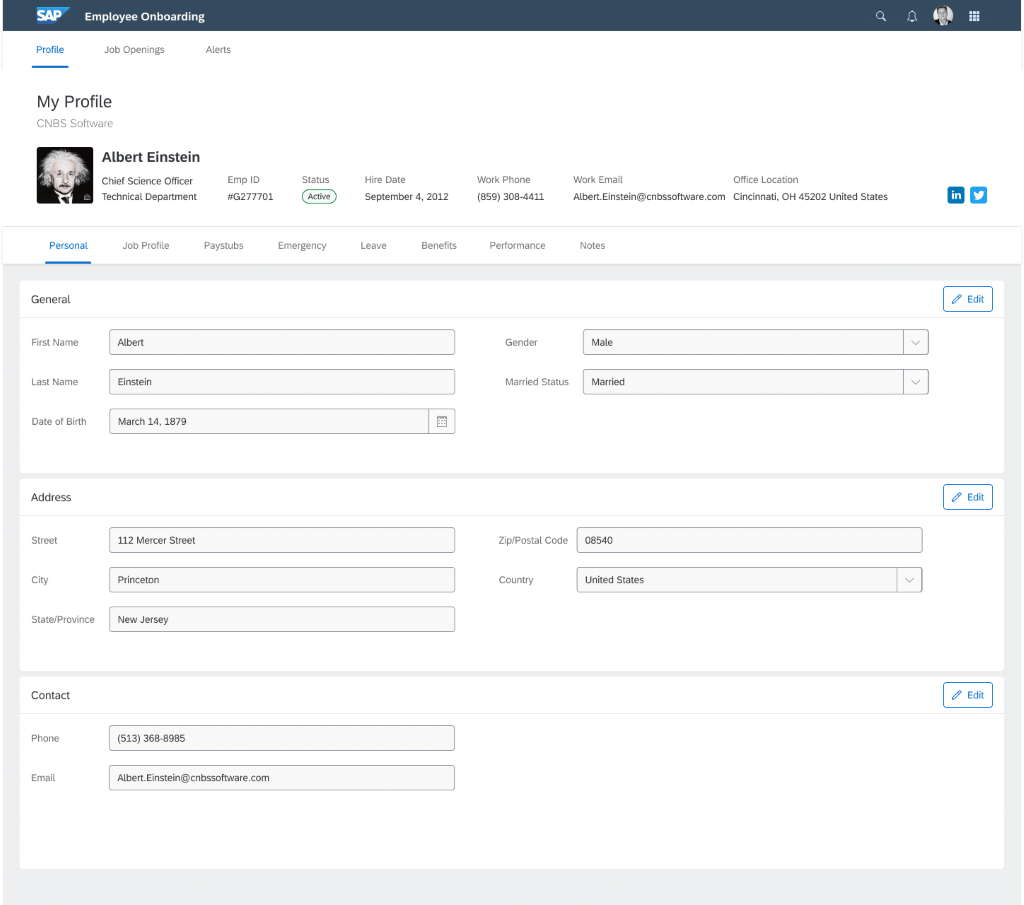 Employee Termination. As a counterpart to onboarding, the off-boarding (or employee termination) applications handle the process in the opposite way, starting with the calculation of the final salary and benefits, "departing" the employee in SAP, sending automated requests to delete/disable employee accounts in various systems as well as generating the proper checklist and workflows that need to be completed in order to comply with the termination guidelines. Never miss a step in your process again!
The termination process is an important one and doing it in an efficient manner, not only reduces costs, but also reduces risk.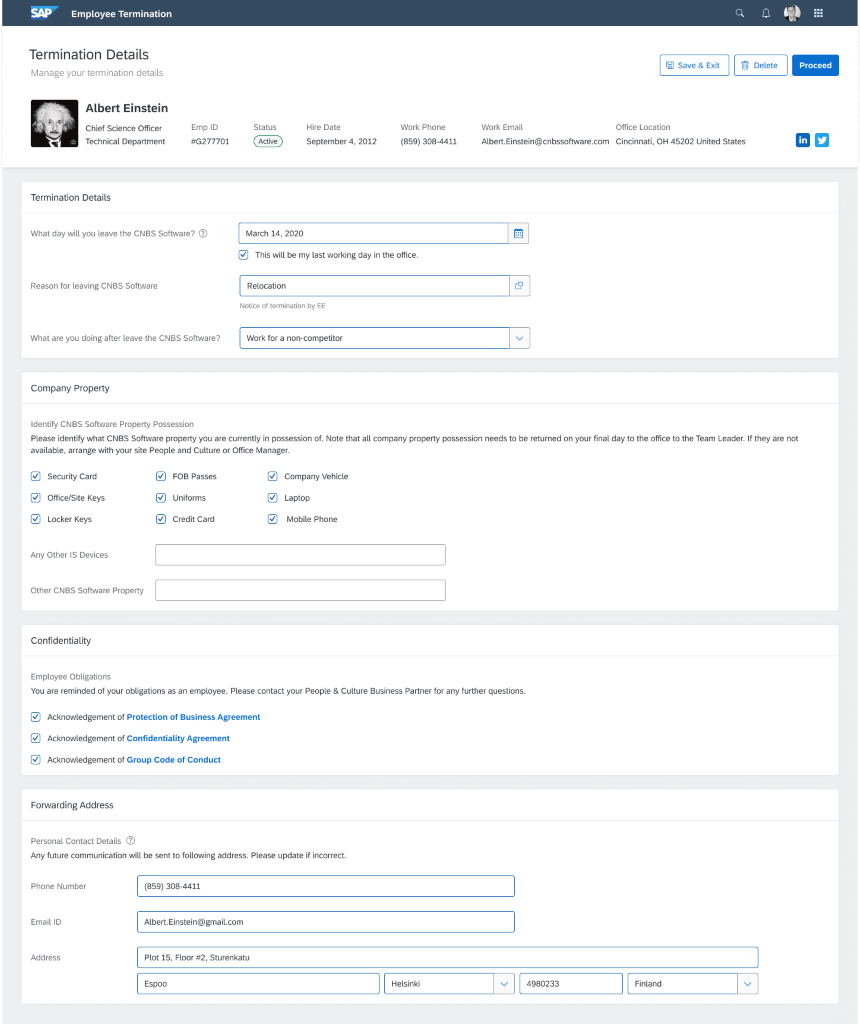 PTO. PTO applications handle the approval workflows around employee PTO request. PTOs are initiated by the employees from their Fiori Launchpad and routed via workflow to the appropriate manager/s. Managers can view the team PTO and make decision based on team availability.
To ensure compliance, the Fiori apps can perform automatic checks for the appropriate entitlement of each request and adjust the specific checks per PTO request type (e.g. requiring employee to attach a doctor's note for a sick leave). Once the PTO request is approved, the SAP system can be automatically updated to indicate the reduced resource availability for the duration of the PTO. Fiori solutions allow managers to make approvals on any device, improving efficiency.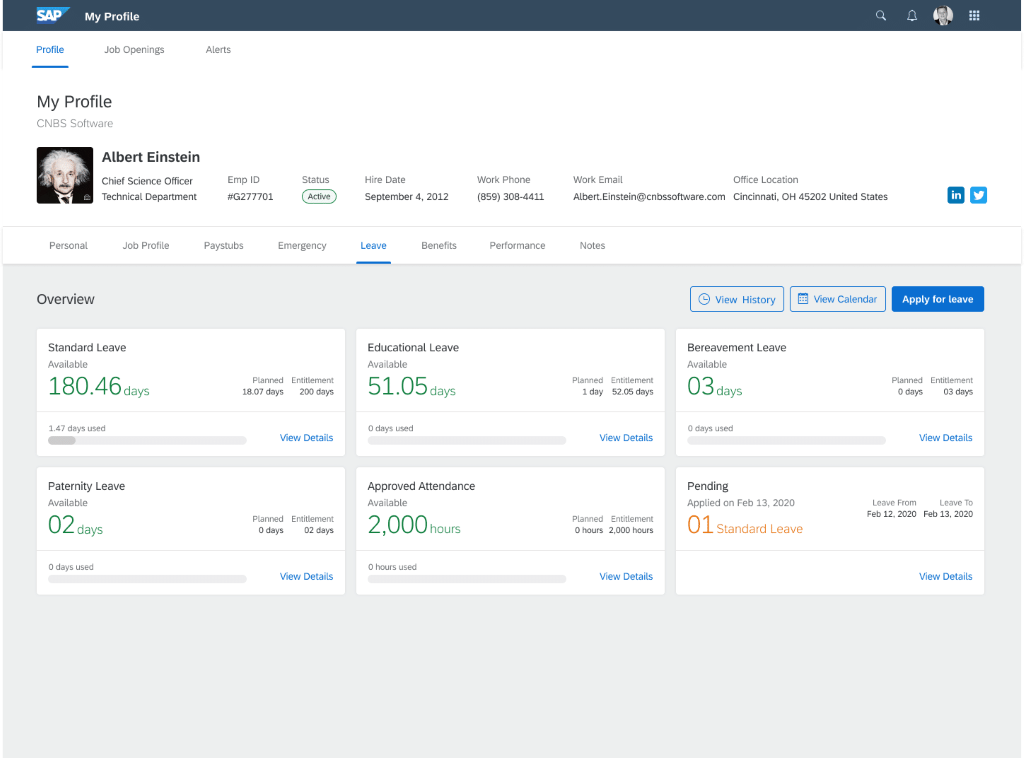 The examples above are from a variety of real HR Fiori applications used around the world and are intended to provide an idea of what its possible with Fiori.
There are many more areas like Benefit Management, Employee Expenses, Travel Requests, Health & Safety Incident reporting or Creating new Positions that we often see as great processes that can benefit from Fiori.
Fiori solutions are not just easier to use or more convenient, they provide you with an opportunity to improve your business process and can help you reduce cost, reduce resource requirements, reduce risk, improve compliance and increase revenue and profit.
Want to learn more about Fiori? Check our Ultimate Gude to SAP Fiori.
Tags: Marketing, Announcement, E-Commerce, SAP News